Booking
Please read prior to booking. Link to book is below.

PRICING & PAYMENT

All payments must be made in cash. NO DIGITAL PAYMENTS aside from the deposit.
We do not have an ATM at the shop, please plan accordingly.
Tattoos are priced per piece. Size, placement, and time it takes to tattoo affect price.
Most single-session tattoos range between $200 - $600.
Anything that takes multiple sessions will be priced by the hour. My rate is $175/hr.
If you have a budget or questions about pricing please Email me (mira.m.tattoo@gmail.com) so we can determine a design and placement that will work for us both.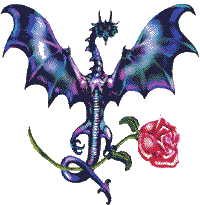 FLASH VS CUSTOM
Flash are repeatable, pre-drawn designs and can be viewed HERE.
Custom designs are made especially for you, not to be repeated on other clients. EMAIL ME or fill out a CUSTOM REQUEST FORM prior to booking if you are interested in a custom piece.
When emailing about a custom design please include:

Size (in inches)
Desired placement
Budget